Avatar Aang
Jedi Adept






Posts

: 898


Subject: Good News Mon 19 Aug - 9:22

---

Hey, Im at home for 2 weeks in other words in England by my parents, and I was messing around with jk2 on my laptop, I had internet, and then I found out that I can play back online YAY!

BUT I realized it to late, and now I can only plat today, Friday and Saturday. Then im flying back to Germany

SO I HOPE TO SEE YOU ON THE SERVER GUYS!
cB~




Posts

: 147


Subject: Re: Good News Mon 19 Aug - 21:52

---

Are you English or German?
Avatar Aang
Jedi Adept






Posts

: 898


Subject: Re: Good News Wed 21 Aug - 23:14

---
Leonardo
Jedi Padawan






Posts

: 2267


Subject: Re: Good News Thu 22 Aug - 4:31

---

Aang that makes you one of the whitest humans on earth
Reaver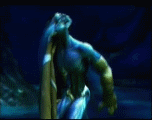 Posts

: 307


Subject: Re: Good News Thu 22 Aug - 7:54

---

Tim Skywalker wrote:

Aang that makes you one of the whitest humans on earth

NEW CHALLENGER APPROACHING. Some of my nationalities include: Danish, Swedish, Norwegian, German, English. (Just some, not all. YES THIS IS SOME, MAY SOUND UNREAL BUT IT'S TRUE.)
Xasomur
Legend






Posts

: 12895


Subject: Re: Good News Thu 22 Aug - 11:11

---

And now? America... Who knows, maybe there are some Afro-American roots too and you aren't that white.

___________________

Pfavex'asomu'ridano Article

my sig is watching your sig O.o
Kernow Pilgrim
Legend






Posts

: 10542


Subject: Re: Good News Sun 25 Aug - 19:18

---

Nice to see you Aang ^_^

___________________

IT'S A TRAP!

Onen h

ag Oll
Leonardo
Jedi Padawan






Posts

: 2267


Subject: Re: Good News Mon 26 Aug - 0:09

---

Xasomur wrote:

And now? America... Who knows, maybe there are some Afro-American roots too and you aren't that white.

Nope, white as snow
Avatar Aang
Jedi Adept






Posts

: 898


Subject: Re: Good News Sun 1 Sep - 18:35

---